If you get any database loading errors, you now have the option of recovering the database.
Example: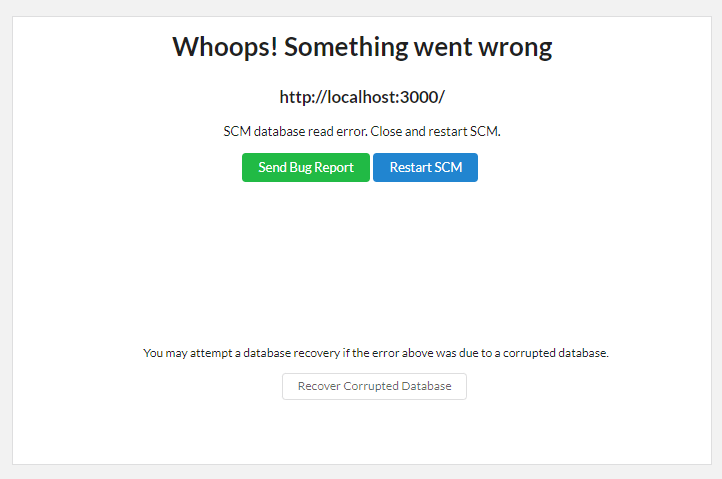 The above error has happened due to database corruption. Caused most likely by a forced shutdown, power outage etc.
If this is the first time you see this error, you can send bug report along and then just restart SCM.
If restarting does not help…
Further down below is the option to attempt a DB recovery.


Clicking on recover will produce a message below…


This process will automatically restart SCM for you.