Allow ai image generation.
Because the main article keyword may not produce acceptable AI images, you can now customize the search string used inside the article creator.
eg: Instead of using %keyword% you can set the exact keyword that is passed to AI image creator.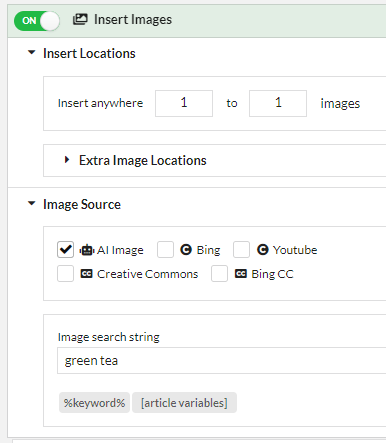 It turns out that we need a new property to control number of images to generate per keyword, independent of the number of images to insert into article.
Otherwise every article will have the same image.